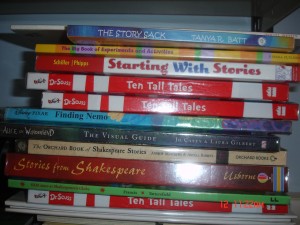 Why Teacher Librarian?
Why now?
I have had the opportunity, over the last few years, to have been given the gift of freedom in my work in my classroom as a primary school teacher. I have been actively encouraged and allowed to think, to read, to find out, to imagine, to play, to try new ways and even to fail.
This translated into working with amazing, and varied, groups of students and creating wonderfully authentic learning opportunities for us all. I have had the chance to see first hand the effects of engaging students meaningfully in their learning, of working alongside them as they take up the reins of their own learning and move off into the wonderful world of wondering.
I have seen how this works in one classroom, but beyond my classroom is a group of passionate, dedicated and enthusiastic teachers who are achieving amazing learning in their classrooms as well. This sort of student centred learning should not be kept in single classrooms – it should be shared across classes and grades and stages and teachers.
So I see my moving to the Library as a chance to move  my own personal learning, the learning of the students, and learning with my fabulous colleagues forward and outwards from  learners in single classrooms to learners across the school.
I know I will continue to keep on
reading
thinking
playing
making
wondering
questioning and
trying new ways of learning …
…….. this time from the centre of the school, the heart of the school – the Library.